Have you ever awoken the morning after signing a contract for something – a gym membership, a car, a new phone plan, or a house – and thought "Oh, no! What have I done?" Well, it may not be the end of the world. If the contract contains a cooling-off period, you probably have a way out of it.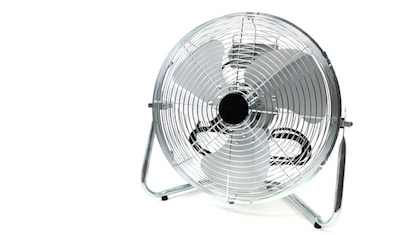 A chance to reconsider
A cooling-off period is simply a period of time after you've entered into a contract in which you can change your mind and cancel the agreement. In some cases it is a protection against pushy and deceptive sales tactics; in other cases it can protect us from our more impulsive selves.
With consumer contracts such as electricity and phone plans, gym memberships and the like, a typical cooling-off period is 14 days. In other sectors it can be shorter or longer and vary from state to state, so whenever you are entering into a contract check if there is a cooling-off period and its details.
Understanding this option is particularly important when entering into contracts related to building or protecting your wealth, such as buying a property, making an investment or taking out insurance.
Property
In most states, cooling-off periods apply when property is sold in a private sale. They do not apply to auction contracts, but may if the vendor and purchaser negotiate a contract after an unsuccessful auction.
The durations for property purchases vary between states, with some offering none and up to five business days in others. Always check first with your solicitor to ensure you know what applies to your purchase.
Managed Investment Products
Most managed investment products provide retail investors with a 14-day cooling-off period. However, it is important to understand that this does not provide protection against moves in investment markets. For example, if you invest in a share fund today and the market suffers a big drop tomorrow, you will only get back the value of the investment at the time the redemption is made. On the other hand, if the market jumps, you will benefit from that rise. The manager may also retain reasonable transaction costs.
Cooling-off periods do not apply to investment products that are listed, or will be listed shortly after issue, on a securities exchange. Full details will be contained in the Product Disclosure Statement.
Insurance
For general insurance the cooling-off period is 14 days. In the case of life insurance products it generally varies from 14-30 days, depending on the insurer.
The value of good advice
Cooling-off periods provide investors and consumers with some important protections. However, cancelling a contract can be an inconvenience, and there may be some cost involved.
A good adviser will take the time to understand your needs, only recommend products that are appropriate for you, and will explain everything to help you to make a sound decision. Having a clear focus backed by good advice will make sure that the only thought on your mind first thing in the morning is a hearty breakfast